February 5, 2016 3:39 pm
Leave your thoughts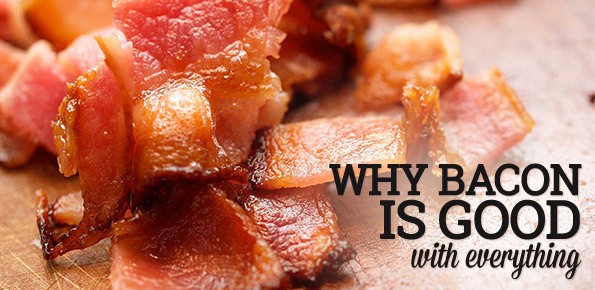 Why Bacon Is Good With Everything
A few years back, the New York Post took a stab at explaining the question all bacon eaters have asked themselves from time to time—why does bacon taste so good? The explanation is admittedly a little complex, but the main point is this: Many foods, like bananas and almonds, have one distinct flavor molecule that our taste buds respond to. In comparison, the taste of bacon is actually a collection of various flavors, all working together to create an incredibly distinct and harmonious taste. Without one of these flavors, bacon wouldn't be nearly as good.
So, the reason everyone loves bacon so much is basically science. Outside of this, there is the fact that bacon is incredibly versatile, and can be used to tie just about any dish together. Creatively using bacon in cooking is a little trendy these days, and novice and experienced chefs are adding this popular ingredient to desserts, cocktails, and everything in between. You may not be ready to try your hand at a bacontini anytime soon, but we are fairly certain you will love any of the following recipes employing creative uses of bacon.
Bacon and Maple Pancakes
Bacon is meant for breakfast food—you are probably accustomed to adding it to your omelets or eating it alongside your sunny-side-up eggs. Adding bacon to your pancakes may seem a little out there, but this unconventional flavor combination is to die for, we promise.
Nothing pairs together quite as well as the sweet and salty of the bacon with maple syrup. Here's a delicious bacon and maple pancake recipe from willcookforsmiles.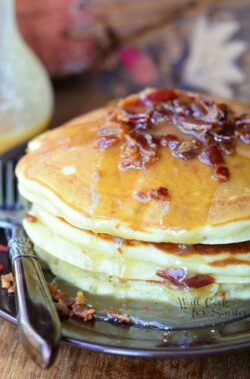 Bacon and Chocolate: The Perfect Combination
Bacon for dessert may seem a little adventurous, but you would be surprised just how well the sweetness of chocolate complements with the savory flavor of bacon. These days, you can see bacon is added a wide variety of desserts including donuts and ice cream. Our favorite combination is the to-die-for bacon and chocolate. Try it yourself using this recipe for chocolate covered bacon. It requires no more than intermediate baking skills and all ingredients can be easily found in most grocery stores. Better yet, you can purchase dark or milk chocolate covered bacon at Bacon Freak and have it delivered to your door!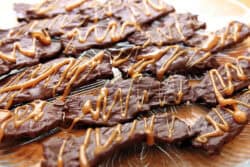 Spaghetti Carbonara: A More Conventional Approach
If you are looking for a more conventional recipe that includes bacon, consider a favorite Italian dish, spaghetti carbonara. While the traditional recipe typically includes pancetta, many chefs find that thick cut bacon works just as deliciously in this dish. Here's a super tasty and incredibly simple spaghetti carbonara recipe that can be prepared in under half an hour and is simple enough for anyone with basic cooking skills.
Categorized in: Bacon News