May 25, 2011 8:30 am
116 Comments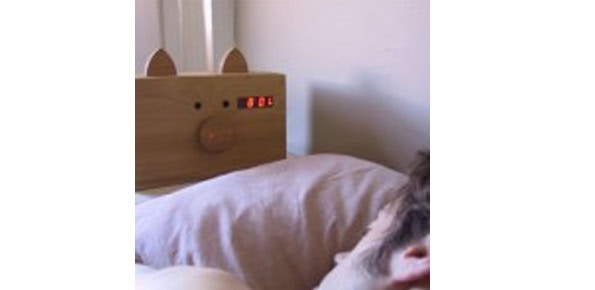 Quite possibly the best invention since whatever came before sliced bread, the Wake'n Bacon alarm clock is a work of pure genius. The shape of the device is modeled after pre-bacon and the concept is so simple I can't believe it's not already in mass production. You simply place a piece of frozen bacon in the alarm clock when you go to sleep and set the clock. 10 minutes before you're wake-up time the clock starts cooking your bacon and you are awakened to the smell of bacony goodness. What could get the day started off any better? Well, maybe the aroma of Hickory-Smoked Bacon… but I digress.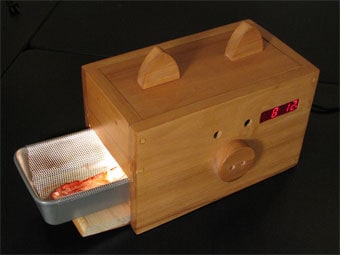 We're definitely not the first to report on the bacon alarm clock, and will certainly not be the last. It's already been featured on such sites as: Wired, American Public Media's "Splendid Table", Engadget, Ubergizmo, Gear Live, Design Boom, and many more.
To see the original article from "mathlete" go to: http://www.mathlete.com/portfolio/wakeNbacon.php
—–
via:
devnulled — thanks!

Categorized in: Bacon News, Featured