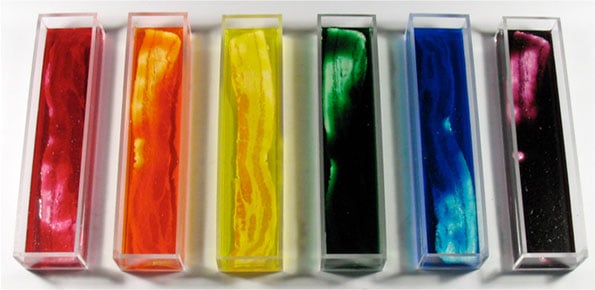 Neil Caldwell has come up with something that is pure genius. He has created the color wheel of bacon!
No, this bacon was not a victim of photoshop. This is real colored bacon. And you can eat it! Nom, nom, nom!
In the photos above, you can see the raw bacon in their color bowls and the cooked colored bacon below it. Notice how well the color is retained? Seriously awesome!
It's probably the most delicious rainbow we've ever seen. Put some golden tots at the end of this bacon rainbow and you'll definitely get lucky. Show your Bacon Pride!
Maybe this rainbow would work if you used bacon jerky?