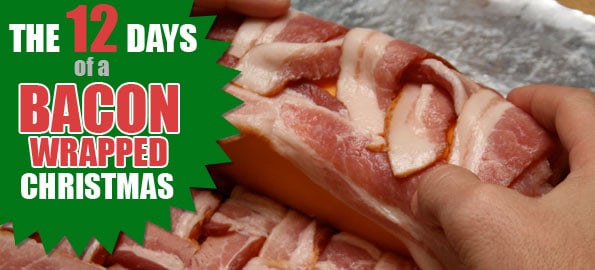 Day 1 of "The 12 Days of a Bacon-Wrapped Christmas" has arrived. In a slighty modified and extremely bacony deviation from the traditional 12 Days of Christmas, we're bringning you a new bacon-wrapped recipe each night at midnight until January 6th.
Today is Christmas day and to honor the tradition of lighting a yule log in the fireplace (and as a tribute to the master bacon geniuses at Foodproof) we've created a tradition of our own at Bacon Today headquarters.
Friends, we give you the Bacon Cheese Yule Log in a 5 minute, high-speed, time-lapse version of this year's hour-long Bacon Cheese Yule Log burn (our full length DVD sold out immediately).
Just how did we create this yule log of bacon & cheese? Let us show you…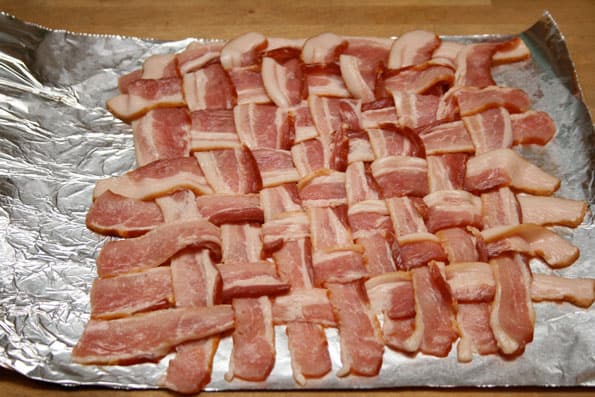 We wove an 8 by 8 mat of bacon…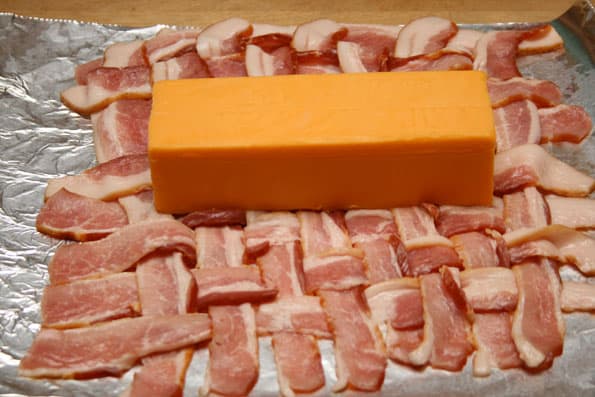 We then cut a sizeable hunk off a block of cheese to ensure a long burn in the fireplace…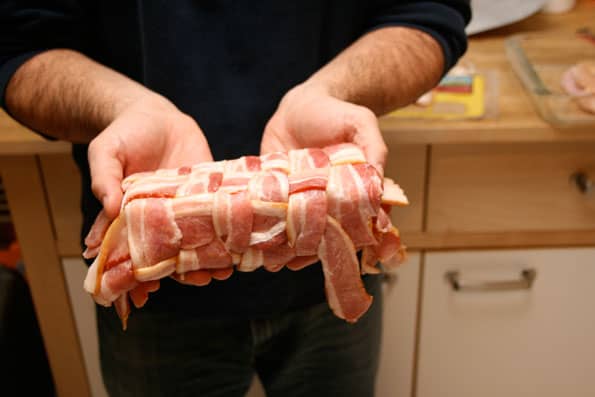 We then wrapped the cheese with the bacon mat…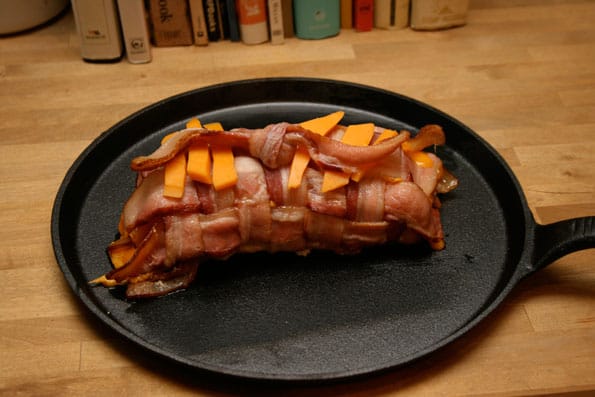 And cooked the bacon cheese yule log in the oven for about 15 minutes at 325 degrees to give the bacon a bit of firmness prior to placing it in the fireplace. Bacon Today head chef Mike even topped off the log with a bit of cheese garnish and a pretty bacon bow.
Unfortunately, we couldn't give the Bacon Cheese Yule Log a Smaste™ rating. In the end, it was relegated to a carbonized mess of blackness (which incedentally killed the cast iron skillet beyond repair).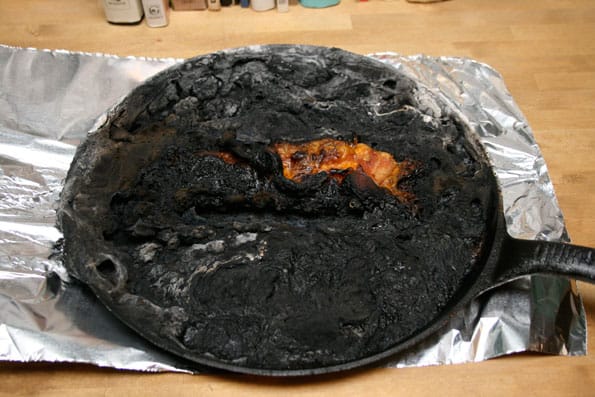 Seriously though, we highly recommend that you DO NOT try this out for yourself. Grease fires started constantly and we questioned our own judgement as the flames got higher and higher. Kids (and adults) – don't try this at home.