June 11, 2014 12:08 pm
1 Comment
Bacon, Sports and Beer Celebration
If you like bacon, sports, and beer then this party is for you!
When: Saturday, August 23, 2014 from 3- 6 pm (note: last sampling will be poured 15 minutes prior to the event ending)
Where: The Great Hall at Union Station: 500 West Jackson, Chicago, IL 60661
Why: We love bacon, sports, good beer and fun.
What: The Bacon, Sports & Beer Celebration is an opportunity to celebrate three of the greatest things in life: bacon, sports and beer. Sample 20+ delicious bacon inspired creations from some of Chicago's top restaurants, 20+ beer tastings from craft breweries, all while in a fun, social, and sports themed environment. This isn't like any other festival, this is a freaking celebration so get ready to party!
Attire: When is dressing up not fun? Never. Wear your best or most random jersey or sports attire. We are going to have a photo booth and be taking pictures and videos to put on social media so rep your fandom, go hard in the paint, and have fun with it. We'll be awarding the Bacon Bro and Bacon Babe of the celebration to the people who look the best.
What's this sports goodness you speak of?
On top of having everyone rock jerseys we are going to have multiple pop-a-shot hoops, sports trivia, and Nerf range (to name a few). We run a sports comedy website so we are going to be adding intricate details to make this pop.
Tunes: We love bacon, sports, beer, and jerseys but we also dig music and cutting a rug. That's why we'll be having a killer DJ playing 90?s/00?s hip hop. In order to have a baller atmosphere good music is key.
Giving Back: Once again we'll be giving a portion of ticket proceeds to Chicago Cares, a Chicago based charity organization who's volunteer programs help make Chicago a better place to live for everyone. Since 1991, Chicago Cares volunteers have completed more than 1.4 million hours of service through over 30,000 group volunteer projects.
The brains behind the operation:
We run BaconSports.com, a sports comedy website dedicated to the bacon loving, jersey rocking, sports junkie. Life is more fun when you're fun. That's why we are throwing this celebration. We love bacon, sports and beer and want to have a good time with good people.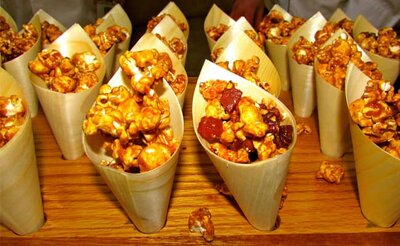 Categorized in: Bacon News, Events