June 29, 2008 2:41 am
Leave your thoughts
A friendly person in a local restroom was tired of people questioning whether this sign was too good to be true. Yes folks, it's as good as it seems…an automatic bacon dispenser!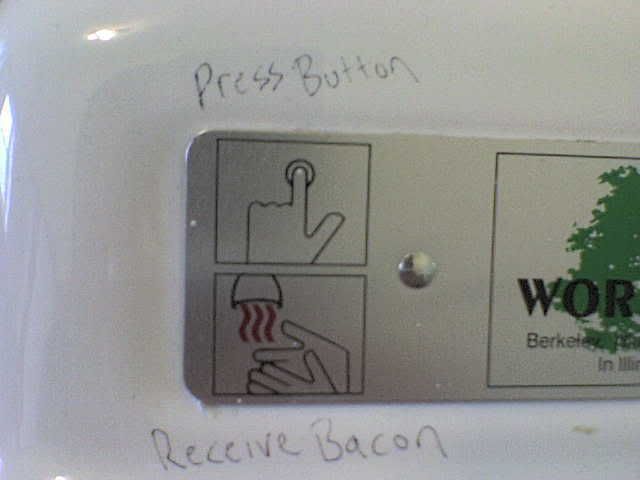 If you don't want to wait for the magical bacon machine, buy your bacon at BaconFreak.com.


Tags: bacon art, bacon dispenser, bacon machine, comedy, print


Categorised in: Bacon News

This post was written by Mr. B.